Sqoosh2Poof™ makes online shopping a breeze for parents and the unboxing experience extra fun for kids. Each Sqoosh2Poof is jam-packed with sweet surprises and entertaining activities that are sure to delight the whole family from the moment of SQOOSH 2 the moment of POOF!
Features we know you'll love!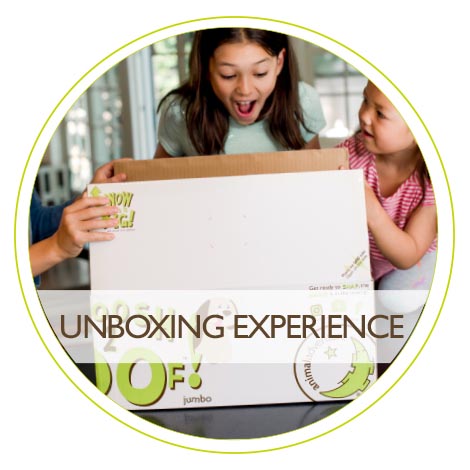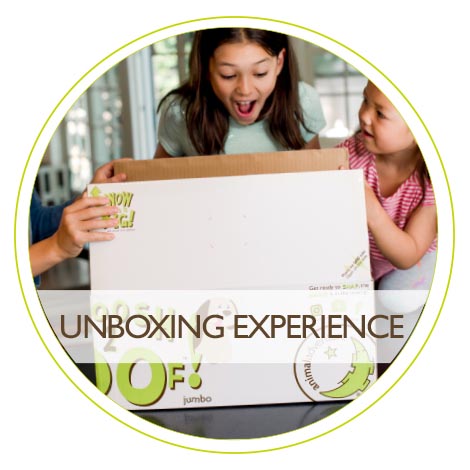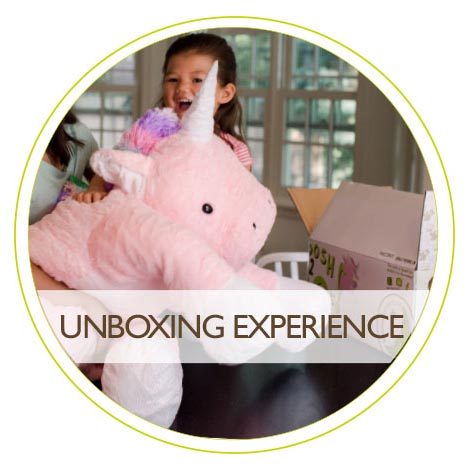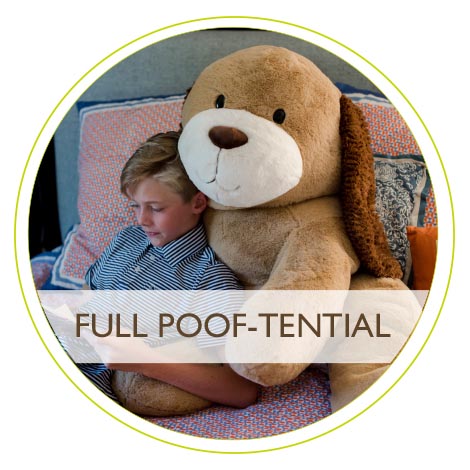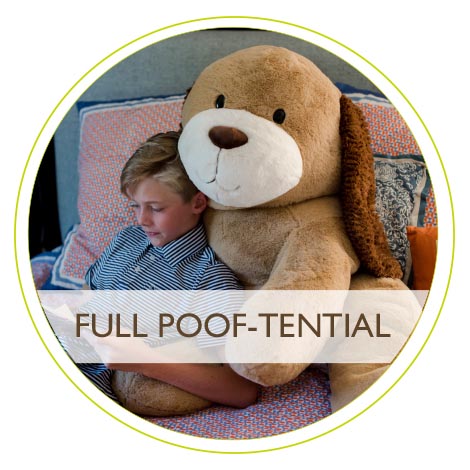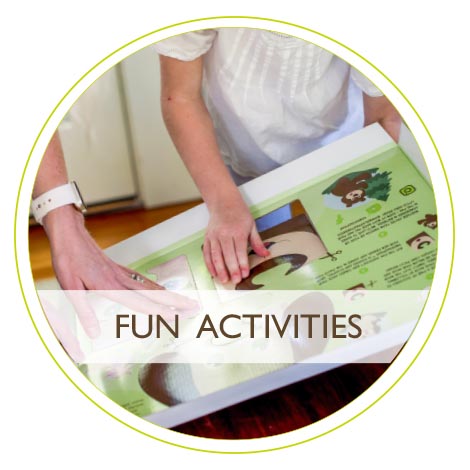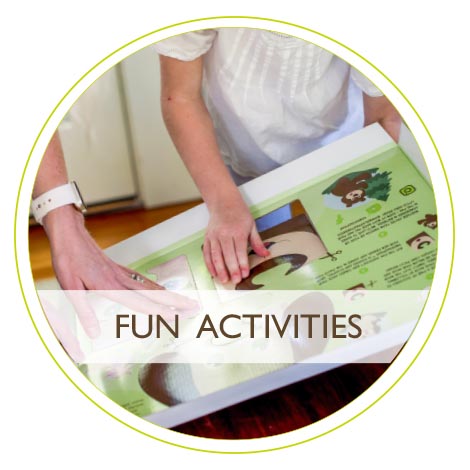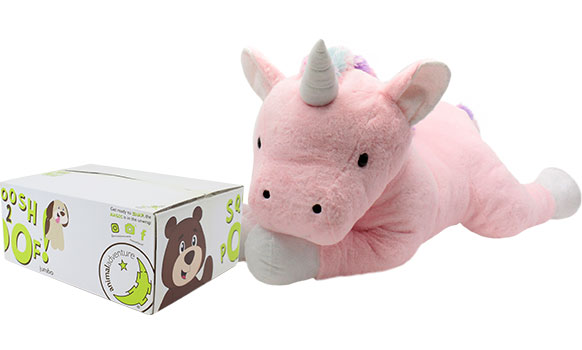 You won't believe that we squeezed this giant plush into this tiny box until you see it for yourself!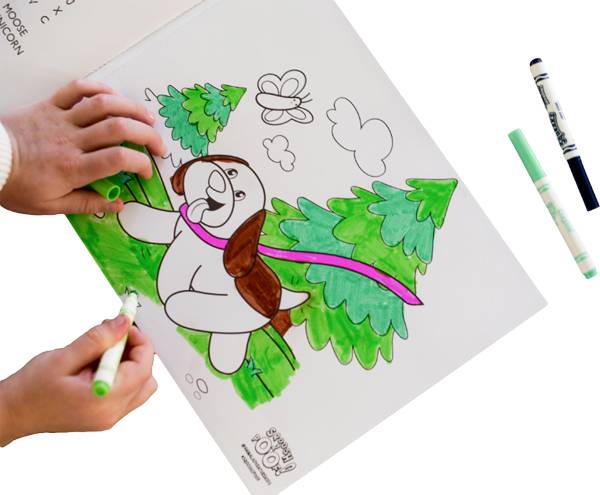 Fun activities included in every box to keep littles entertained while they wait for their Sqoosh2Poof to reach its full POOF-tential after being released from its air-tight compression bag. Additional items included: coloring booklet with word find and interactive cutout face masks for a fun time and even sillier photo-op!