Squeeze With Love™ is our ultra-soft, totally squeezable plush toy line designed to maintain its shape hug after hug after hug! Each Squeeze with Love item is made with the highest quality and most pillowy soft stuffing to make every hug feel like home!
Features we know you'll love!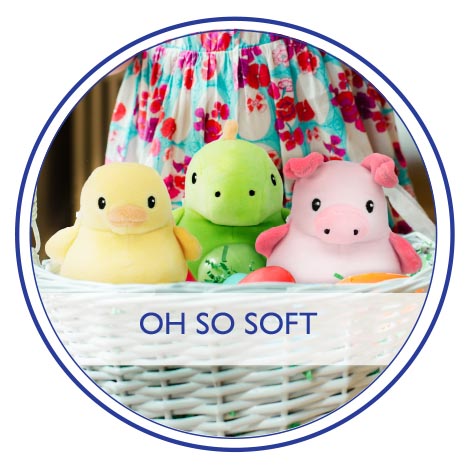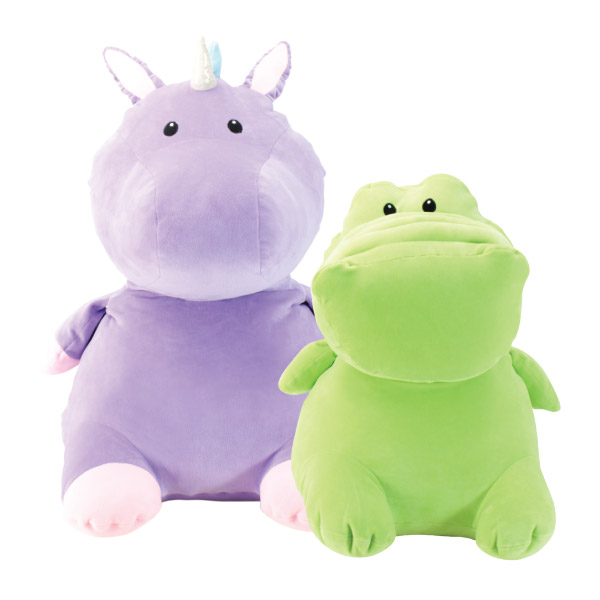 The format that started it all! Simplified and pudgy body styles featuring unique embroidery and the SQUISHIEST of stuffing are the true ingredients for a SQUEEZE filled with LOVE.
Crafted in the same spandex material and filled with the same pillowy soft stuffing as our other Squeeze with Love offerings, Squeeze Puffs takes the love of the squeeze to another level with their irresistibly soft, long-pile bodies!